Tips on Home Buying in Middle Tennessee
Should I arrange for my financing before I start my home search?
Yes. The more preparation that you can accomplish before you search for a home, the better off you will be when you do find your next dream home and want to make an offer. You need to know specifically how much you can afford to buy in a new home. After all, it is a major decision and a very important investment for most people. Understand the difference between pre-approved/pre-qualified and "approved" for a loan/mortgage. You definitely want to be pre-qualified/pre-approved so that when you do make an offer on a home, you have already taken the right steps to secure the appropriate financing and you know your limitations and requirements.
Should I spend the money to have a home inspected before I purchase it?
Definitely yes . . . it is money well spent to give you a true perspective of the condition of the home in regard to the structure, roof, appliances, plumbing, electrical and beyond. If problems are exposed, they can be negotiated with the seller before you close the purchase. If no problems are found, you have the "peace of mind" of knowing that your future home is in good condition. And yes, having new construction is also a good idea and well-worth the cost to do so.
Are property values increasing or decreasing in Middle Tennessee?
Property values can be very flexible and can change from different neighborhoods and even from one street to the next street. Simply driving by a home or a neighborhood will give you a feel for the lifestyle but you need to do your homework to understand the dynamics of a particular area. If you are a serious buyer or seller you should stay current with the basic information in neighborhoods where you have an interest. A good, free web site that will automatically send you basic information in regard to a specified area such as current homes on the market, recent homes sold in that area, actual selling prices and the length of time (DOM) that homes have been on the market is Middle Tennessee Home Sales Report.
4: Why are homes in Franklin and Brentwood more expensive than most other adjacent areas?
The old saying of location, location, location holds true in creating demand and property values for most areas. Convenience to shopping centers, quality of schools, access to various forms of entertainment, office centers, public parks and recreation, interstate and/ or major traffic access create desirable lifestyles where people want to be with like-minded people. Low crime statistics and stable property values are also major factors.
What is the best way to find out about schools in Middle Tennessee?
One of the best resources for Williamson County Schools is www.wcs.edu.
What is the best way to see and stay up with the changes in the local real estate market?
In today's world of the internet, there are many, valuable and FREE tools that a home seller or home buyer can subscribe to that will provide them with automatic updates to home sales and values in a specific area or neighborhood. Check out Middle Tennessee Home Sales Report.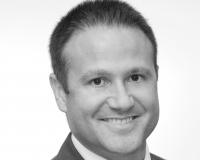 Author:
Joe Petno Team
Phone:
615-566-4663
Dated:
February 1st 2012
Views:
1,651
About Joe: ...