Rutherford County Ranks Third In Nation For Employment Growth
Rutherford County Ranks Third in Nation for Employment Growth

Employment up 6.4 percent from December 2011 to December 2012

For the fifth consecutive quarter, Rutherford County is among the nation's top counties in terms of employment growth, according to a new report from the U.S. Bureau of Labor Statistics. The Fourth Quarter 2012 County Employment and Wages report indicates that employment increased in 287 of the 328 largest U.S. counties, of which Rutherford is included. The report measures employment growth from December 2011 to December 2012. While national employment, measured by the Quarterly Census of Employment and Wages (QCEW) program, is up 1.9 percent, Rutherford County demonstrated an impressive 6.4 percent increase, making it third in the nation for percentage increase in employment.

"Destination Rutherford continues to be the economic development engine for our community, and this report tells us what we already know – our efforts are working," said Destination Rutherford Chairman Bill Jones. "The fact that we have been a top county in the nation five times in a row demonstrates that this is not an isolated incident. We have created and continue to implement a program that makes ongoing job growth possible." The employment and wage data in the report are compiled under the QCEW program and derived from reports submitted by every employer subject to unemployment insurance laws. The 9.2 million employer reports cover 133.7 million full- and part-time workers.

The full report is available here: http://www.bls.gov/news.release/pdf/cewqtr.pdf

Since its inception in 2002, Destination Rutherford has been the leader in economic development in Rutherford County. Created as a public/private initiative of the Rutherford County Chamber of Commerce to improve the economy and livability of the community by attracting significant capital investment and expasion of existing business and industry, Destination Rutherford aims to create better opportunities and jobs.

The Rutherford County Chamber of Commerce, which includes the Convention & Visitors Bureau, Destination Rutherford, Economic Development, Workforce Development and the Business Education Partnership, seeks to promote economic development and a quality of life to benefit all residents of Rutherford County. Programs, events and services are offered to both its 1,750 member organizations and non-members. The Chamber operates out of a main office on Medical Center Parkway in Murfreesboro, which also houses the Tennessee Small Business Development Center, and has branch offices in Smyrna, La Vergne and Eagleville.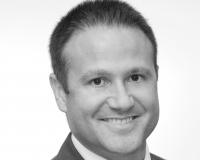 Author:
Joe Petno Team
Phone:
615-566-4663
Dated:
July 10th 2013
Views:
1,370
About Joe: ...