Some fun things to do on school vacation
It may be too early to go canoeing on Duck River or to Nashville Shores in Hermitage but there has to be something to do with the kids while they are on vacation, right???????????
I love the outdoors and encourage my kids to spend as much time outside as possible. Being new to the area and trying to find outdoor activities for the kids has proven to be a little more difficult than I thought it would be. Having a 2, 8, and 13 year old may have made it a little more difficult to find something the whole family could enjoy.
I wanted to share a few places I found that work for all ages and my wallet as well. :)
1. You really can't go wrong with the Nashville Zoo
2. Bicentennial Capitol Mall State Park was great because like I mentioned my family and I recently moved to Nashville. The tours offered a lot of information about Tennessee and made it interesting for the kids.
3. Long Hunter state park is great for many reasons. The older boys love to fish. While they are fishing or riding their bikes I can go for a run on the paved trails. It makes running with the stroller a lot easier. The baby loves being outdoors and looking at all of the wildlife. We bring our lunch, fishing rods, a baseball and bat and make a day of it.
4. My favorite, by far is going to the Parthenon on West End ave on a warm spring night. I toss the boys a football and watch them go. There is nothing like sitting back and watching your kids be kids.
I can't believe I'm saying this but I wish their school vacation would hurry up and get here!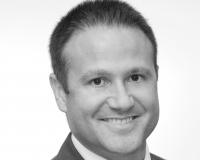 Author:
Joe Petno Team
Phone:
615-566-4663
Dated:
March 5th 2012
Views:
1,694
About Joe: ...