10 Things To Look For In Your Selling Agent Are They Confident About Their Commission
DAY 4 - 10 Things to Look for In Your Selling Agent - Are They Confident About Their Commission?

Are you ready for Day 4 of our series? Today, we are going to deal with that tough discussion for both home owner and real estate agents--the commission question! Yep!

When you are looking for your listing agent for your home, this is another thing to look for. Of course, before I jump into today's lesson, let's catch up.

In case you are just joining this series or in case you missed one of the days so far, this post has a little back-story. Instead of taking time to go over it here, let's just go back to the previous posts in their series at these links--

Day One - Are They a Realtor®?

Day Two - HOW do They Market a Home (Internet Marketing)?

DAY 3 - 10 Things to Look for In Your Selling Agent - How ELSE Do They Market Homes?

There is nothing more important than the decision in who you will choose to market your home. All of us have met real estate agents and some of us are even their relatives, friends, and neighbors. The big question is whether they are the right one for the job or just WHO is and HOW do you really know? Well, hopefully this series will arm you with the important questions to ask.

Ready for the next question to ask?

4. Are They Confident About Their Commission?

It is time to talk about commissions. This time comes up with every transaction. Do you feel as awkward as many agents feel? What is going through your mind? This is tough one!

Every seller looks at the percentage for commission and has that gnawing thought in the back of their mind about whether the agents are "worth" that commission or not.

Admit it--has that thought crossed your mind? :)

It looks like such a large percentage of the transaction. In fact, for many home owners looking to sell, the Realtor's® commission make look like an extravagance.

Here is the bottom line, if a commission were 6%, 6% does not equal 6% take home for that particular agent. First of all, traditionally half goes to the buyer's agent. Your listing agent's brokerage manages that disbursement for all cooperating brokerages and agents. Then, most companies have a split on the remaining 3%, many taking 30-40% of it. Then, there are transaction fees ranging around $200-500. If you are hiring an agent who is properly marketing your home, about 1% of their commission should be going into the costs of marketing your home. Oh! And, we did did not even begin to discuss the time on market and the costs that ecru during that time. Does that bring you to a different number than you were originally thinking? It should.

Watch the reaction when you ask about their commission. There are three things to look out for and run the other way--

If they cannot negotiate a full commission for themselves, how will they negotiate top dollar for your home? During every transaction, a seller needs someone who will go to bat for their best interest. That means that you need someone who is confident, firm, and unmoveable under pressure. If you can pressure them about their commission and they buckle, they are probably not your very best choice as your agent. If you want top dollar, you want an excellent negotiator on your side.
If they do not protect their full commission, they are going to have to skimp on something. The first thing that goes for most agents is the budget for marketing. If you have an agent who does not watch their bottom lines and protect them in every transaction, you are probably looking at an agent who will not have the reserves necessary to market your home properly until closing. Just as we have discussed in this series so far, you are hiring an agent to market your home, not just list it on the MLS. Marketing properly costs a lot of money. It is not an area to skimp. If an agent does not protect their commission, this is probably an area that is going to be lacking.
Finally, if they are the "cheapest" option available, also beware! Again, marketing a home properly is very expensive. You want the very best agent you can hire. There are companies that promote themselves as discount brokerages. Ask yourself where they get the money to properly market each home? It has to be there or marketing is NOT happening properly for their listings. Do you really think that an agent who spends 90 or 120 days marketing a home will do a whole lot (or ANY) marketing if you only pay $495 for that period? Also--what is in the "fine print" with those agreements--are you required to pre-pay for marketing costs, are you choosing marketing options that you pay for specifically, or are you agreeing to just a "listing service" for your home with the understanding that marketing would be extra if you opted in for it. Reality is that there is simply NO WAY that someone will be able to list and market your home properly with a minimal commission. They are going to need every penny to keep afloat financially on a personal level, much less all of the fees that they face as a real estate agent. With those numbers, there is NO budget for marketing your home. Don't fall for the illusion that there can be effective marketing with the "cheapest" option.
So, ready to list your home?
Ask the following of your prospective real estate agent:
1. What are their options for their commission?
2. How do they budget their commission?
3. How much do they spend on marketing a home?
4. Are there any surprise costs in marketing your home or is it figured into the commission?
5. Can they write your contract so that you can offer incentives for full-priced offers, offers without concessions, or offers closed quickly?
Just keep in mind--you always get what you pay for. You want the very best agent for your real estate agent. You want an agent who is comfortable managing money. They are going to be managing one of your largest assets. Pick the agent who can negotiate their commission properly--it will be a win-win-win for you as your home hits the market!

Ok--What do you think?

Listing a home is so much more than merely putting a sign in your yard and entering the home on the MLS. If you want your home sold quickly and for top dollar, it is going to require that your agent be on the cutting edge and use a full toolbox of marketing tools. Need a team that can pass this test? Give us a call today!

PS--And, stick around. Day 5 will dig into another big question to ask your next listing agent.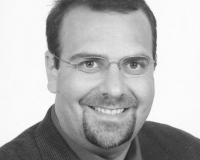 Author:
Jeremy Flax
Phone:
615-582-0909
Dated:
July 8th 2013
Views:
3,198
About Jeremy: ...