10 Things To Look For In Your Selling Agent How ELSE Do They Market Homes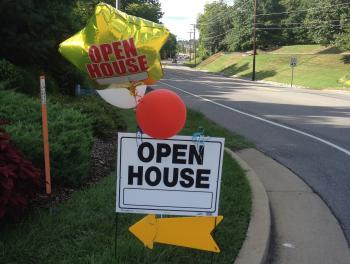 DAY 3 - 10 Things to Look for In Your Selling Agent - How ELSE Do They Market Homes?

Are you ready for Day 3 of our series? Today, we are going to get offline and hit the road with marketing. Yep! When you are looking for your listing agent for your home, this is another thing to look for. Of course, before I jump into today's lesson, let's catch up.

In case you are just joining this series or in case you missed one of the days so far, this post has a little back-story. Instead of taking time to go over it here, let's just go back to Day One and Day Two at these links--

Day One - Are They a Realtor®?
Day Two - HOW do They Market a Home (Internet Marketing)?

There is nothing more important than the decision in who you will choose to market your home. All of us have met real estate agents and some of us are even their relatives, friends, and neighbors. The big question is whether they are the right one for the job or just WHO is and HOW do you really know? Well, hopefully this series will arm you with the important questions to ask.

On to today's big question to ask when you are looking for your Listing Agent…

3. How ELSE Do They Market Homes?

I share the questions today knowing that I really have to intentionally work on these things myself. I have been in business almost 27 years. My strongest qualities are along the lines of internet marketing--which is a very good thing since 87% of all buyers are finding homes online. However, a listing agent cannot miss the other 13%.

We have to be very, very well-rounded in our marketing efforts in order for you to sell your home in the quickest time possible for top dollar. As a Listing Agent, I have to be very intentional as I market each and every home, especially when I close the computer. This requires a strong, cutting edge marketing plan.

Of course, the million dollar question--HOW do you know what a listing agent is REALLY doing to market a home? Now, this is going to be a little more difficult to research than what they are doing online--If you are researching on your own before you consider an agent, the best way to check these out is to first find them online and find one of their current listings. Go check it out. Schedule an appointment to tour that home. Look at what they are doing to market it. Here are some things to look for:
Good Old Fashioned Door Knocking!
Temps right now are ranging in the upper 80's to 90's. I am the first person to tell you that I think I melt when I am outside. However, marketing a home requires that I get out of my comfort zone and get my listings sold in the quickest time possible and for top dollar. There is something about the good-old-ways of doing things.

I know that many agents are probably cringing if they are reading this one, but reality is there are some things that just work. If you look at the top-producers around the country who are not just selling volume, but they are selling homes at top-dollar, you will find that those agents have a weekly time on their schedules where they get out and knock on doors to make contacts. This is not just for their listings, it is also to pick up buyers.

Why is this important to you?

1. They are going to keep their finger on the pulse of the buyers. They are going to know when they are intending to buy, where they want to buy, and what they are looking for.

2. They are going to develop a rapport with existing home owners in the neighborhood. That rapport will bring them to mind when those home owners run across friends and family who want to buy a home in your neighborhood.

3. They will be working with buyers. While I love listing homes, I also intentionally pursue a wide variety of ways to connect with buyers. This is essential for your listing agent as well. While your agent may not bring the buyer to your home from the pool of buyers that they are working with, you want an agent who has a plan for connecting with buyers. The whole purpose of marketing is knowing how to reach the buyers that are actively looking for a new home.

I KNOW it is hot! I KNOW door knocking takes a lot of time! BUT--it works!
Want to find the best agent to list your home? This is a question to ask--Do they have a plan to get out in your neighborhood or others knocking on doors?
Flyers, Postcards, Property Business Cards, Booklets.

Take a minute. Look in your purse….computer case…car….kitchen counter…Bible…briefcase….ok, YOUR spot. Can you find a flyer, postcard, business card or booklet in there?

Wondering why I ask?

Even though there is a move toward turning everything paperless, reality is that paper still works. We all hold on to paper--even the most techie-person.

Again, I love digital marketing, however that is not the only way that buyers research real estate or make their decisions. It is easy to peruse the internet for hours and absolutely loose that link to THE ONE that you like the best. Also, it is easy to forget details about the homes of interest. Let's face it, flyers, postcards, property business cards, and booklets designed specifically for a property just add that extra touch that sets it apart.

Ask those you are considering as your listing agents what they typically publish for each listing. Look at the quality. This is an essential for great marketing for those who come into your home and those who pick up materials at events/businesses around your area.
I mentioned yesterday that it is important to have a virtual video tour of your home online. Well, that is not enough. Another essential is to offer the video tour on DVD for buyers to carry with them as they leave your home.

Your agent can set up a DVD with the contact information on the label and it is a wonderful marketing tool long after the buyer leaves your home. They will plug it in. If the tour is a talking tour your agent has the opportunity to share those little things that they may have missed when seeing the home with another agent--in the midst of 5 other showings that day. Plus, you can add many, many more pictures and video footage that cannot be added to the MLS listing typically. Not to mention, it is a super way to stand out from other homes that rarely even leave their lights on, much less have any marketing materials for the buyer to carry with them.
Ask your listing agent if this is part of their marketing plan.
Talk about another essential that will set your home apart! If you have been out looking at homes lately, you may have seen some homes that have Property Books printed up for buyers to pick up and carry with them. If there were only one marketing tool that I could choose for my clients, this is it!

I work with a super Title Company that helps me to publish Property Books for each and every one of my listings. They help me research data, tax records, Home Warranty Information, Covenants and Restrictions, school zones, FAQ about the home, etc. We include everything that typical buyers ask about the homes we list. It is a great way to have YOUR #1 salesperson there answering questions just like you would want for them to answer. If there is something that is important for the buyer to know, your agent can include it in the Property Book.

Can we say that this one is an essential? Make sure that it is a part of your listing agent's marketing plan!
QR Codes, Text, 1-800 numbers and Office Telephone Numbers, Cell Phone Numbers, Fax, Email, and Websites.

It is amazing to me as I see the way that people tend to research and communicate today.

Some love scanning QR Codes to get the details about products and services. You will see them pull out those smart phones and scan those codes. They love the information included. Others love texting and will text to their friends and family in the next room! :) Others want the privacy of dialing 1-800 numbers for audio tours of homes. Others look for legitimacy in an office telephone number. Others want to have access to dial a person directly on their cell phone. Still others still prefer fax or email for requesting and viewing information. Others want to see information in detail on a website.

What about you? What is your favorite way to research and communicate?

Your listing agent has to be well-rounded. If they want to reach the largest number of buyers and get those buyers to connect with them directly, they are going to have to offer every possible means of communicating with them. Ask your agent what they have in place and how they use it!
I have sat in seminars and heard that Open Houses are a thing of the past. However, if the goal for your listing agent is to get as many people as possible into your home in the hopes that the buyer for your home will be one of those, then they will have to pull out all of the techniques for connecting with buyers.

Just this week, I have planned an Open House for one of my listings. Today, one guy called to ask about the home. He wanted to schedule a time to see the home and loved that we have the home open for him to come and view at his own convenience. He is not alone. Many buyers look for Open Houses in the newspaper and on Craig's List. This is one of the first things that they do in the buying process. If there is one thing that you want for your agent to do as they list your home, it is to be sure that your home is on their list of homes to see.

Does it work? Well, I just closed with a buyer this week. Guess where they met me? You have got it! Ask your agent which homes they have scheduled for Open Houses--NOT IF they are willing to host an Open House. This might be an old way of marketing a home, but it is a mainstay for very good reason. Make sure that it is part of your agent's marketing toolbox.

• Realtor/Broker Open House

Take the Open House up one more level and we have the Realtor®/Broker Open House. How can you reach the most buyers with one contact? Find THEIR Realtor®. Want to reach as many as possible with one effort? Host a Realtor®/Broker Open House!

I mentioned that we want to bring as many buyers as possible into the home. A Realtor®/Broker Open House is the perfect way to bring their agents into the home to connect with the one person who believes in your home the most--your agent. It is a wonderful way to get the most bang for your money and time. One luncheon can bring Realtors from an entire office into your home. Those Realtors can represent hundreds of buyers. They also have relationships with many other Realtors who also represent hundreds of buyers. The ripples of this one event can be just what it takes to get the word out to your eventual buyer.

Make it a must! Ask to see if your potential listing agent has this as a tool in their marketing toolbox.

Ready for an experiment? Grab your crew and go for an afternoon ride. Your task is to really take notice of signs.

Which ones do you look over?
Which ones draw you to them?
Which ones call you to action?

Well, I have answers for you. There have been extensive studies done. It is not a rocket science. Yellow gets the most attention. Yellow also brings people to take action.

Now, let's take this to your listing agent. Ask them about their signage--what do they use to market your home? When I list a home, I have several points of contact in the signage that I use. I do use our beautiful office signs, but I also use additional signage that gets the attention of those passing by. I also use elements in my signs that bring a person to take action. It might be the colors that are a pattern interrupt as one passes by--YELLOW! It may be using different options for getting more information about the property--meeting them where they are. Or, it might be something that is just not used by other agents--an incentive for connecting.

Ask your agent what they are doing to get the attention of passersby. Also, ask them what they are doing to encourage people to connect in their preferred way. Finally, ask what incentives they are offering in their signage to really get people to take the risk of connecting with them.

Wondering what this will do for you? It will put those signs to work for you. There needs to be a plan in place that can be tracked and measured for success. ASK to see if their plan is effective for marketing your home. You deserve the very best plan available.
I know that it may seem that we all ignore ads these days. After all, who wants to have someone selling to them? However, the real truth is that people do respond to ads.
Something happens in the subconscious to impart ideas, establish credibility, and connect people to the services that they need.

Ask your agent how they are advertising their listings. Are they running any ads--online, in the papers, on TV, reaching out to other agents and brokerages?

It need not cost anything, either. I am a part of the Women's Council of Realtors®. All it takes for me to put my listings out there in front of Realtors®, lenders, and other real estate professionals from surrounding counties, is turning in the ad each month. It is TOTALLY free! However, it sticks out in our minds when we have buyers looking for homes in those areas. It is just one way that I promote my listings but it has a huge impact.

Ask your agent what they use and how it is working for them. Ask if it is part of their marketing plan for their listings. It should be!

Ok--What do you think?

Listing a home is so much more than merely putting a sign in your yard and entering the home on the MLS. If you want your home sold quickly and for top dollar, it is going to require that your agent be on the cutting edge and use a full toolbox of marketing tools. Need a team that can pass this test? Give us a call today!

PS--And, stick around. Day 4 will dig into the big COMMISSION question. See ya online tomorrow!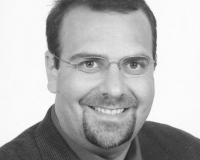 Author:
Jeremy Flax
Phone:
615-582-0909
Dated:
July 3rd 2013
Views:
3,280
About Jeremy: ...