11 Mistakes Home Buyers Make
Home buying is a process requiring some soul searching, research, flexibility, planning and patience. Most home buyers in Nashville, Tennessee or Brentwood and even in Franklin will start the process by visiting a few homes. The more homes they visit the more they define their needs and desires.
Buying a home is a lot of fun, time consuming and can be stressful. The whole process of buying a home is complicated, and it is so easy to miss a step or not consider all the steps one must go through to call that dream home, home. Sometimes poor judgement is at fault, sometimes just not being aware of all the hidden tasks that have to be performed or questions to ask. Listed below are 11 common problems facing home buyers. There are other areas that could be mentioned but this is a good start. So read on and prepare to overcome the few pitfalls. Owning a home is a privilege, an asset, and a freedom of ownership.
Research, Be Informed
11. Did you research utility bills or major expenditures from previous years? It is wise to seek out the past electric and gas bills of a home to ensure those previous bills fit
your budget. The last thing you want is to find out in the dead of winter the heat bill is twice what you can afford or the water needed to run the irrigation system is more than you want to invest. In purchasing a condo, do ask the home owners association if there have been any past special assessments like roof or deck replacement, road resurfacing or pending lawsuits.
Lets Go Buy a House
10. Oh boy lets go house shopping. What!, you are wanting to buy the first house you see? Hold on now. As a prospective home buyer you need to visit different neighborhoods after you have decided on calling Franklin, Brentwood or Nashville your new address. Once you narrow down to the area of town you want to live in, now begin searching and visiting homes for sale in those areas. Open houses are a great way to get a sense of an area and the types of homes available in different price points.
Indecisive House Buying
9. Yes! You have found the house of your dreams, but here is another house and then another. Which one are you going to purchase? Being too indecisive might cause you to lose your first and second choices for homes as other buyers snatch up your finds particularly in hot markets like downtown Nashville, East Nashville, 12 South and in the downtown Franklin real estate market. Some of these properties are on the market only an hour or two before receiving multiple offers!

Learn to quickly evaluate a home by ranking each house and its features on a scale of 1 to 5 or 1 to 10. This will help you determine which house is for you. As you begin your search, list your top 5 or top 7 features you must have. This becomes the bench mark you compare all houses to.
A Good Fit or Wishful Thinking
8. You like the house but does your family? Buying the wrong type of house for your family is a huge mistake that you and your family will live with for some time. It may be all you are wanting in a house but if the neighborhood is composed primarily of young single professionals or empty nesters, there may not be many children in the hood to play with your children.
Future Home Value
7. Is the house you are considering in an area that will appreciate in value or possibly lose value in the next 3, 5 or 7 years? Some pockets of the Nashville real estate market like Green Hills, Hillsboro/Vanderbilt and Brentwood have great track records for home appreciation. Not considering the future value of your home could prove to be a financial disaster when you decide to sell and purchase another home. Some pockets of houses in Lavergne and Antioch are still below market value 7 years after the Great Recession.
Talk to the Neighbors
6. Did you research the neighborhood? Many don't and later they wish they had when they discover a electrical substation behind the trees or a manufacturing plant is in the final planning stages near the entrance of your neighborhood. Does the neighborhood fit your lifestyle or personality. Is it convenient to shopping, restaurants and work? Is your dream home in the school zone you want for your children?
The Perfect House
5. Were you expecting to find everything on your wish list in one house? I'm sorry, but the perfect house just does not exist. Still so many people have high expectations for a home and its rare when everything fits perfectly with their preconceived ideas.
My Real Estate Agent is 30 Minutes Late!
4. Choosing the wrong real estate agent for you. Not every agent will be compatible with you and vice versa. Personalities are a big matter when it comes to finding someone you may be spending weeks or even months with while searching for homes and going through the closing process.
Trust is paramount. Your agent must convey trust and reassure you they are not only the agent for you, but they have the ability, knowledge and skill to guide and assist you through the full process of home buying.
If you are seeking a particular area or style of house, you need an agent who understands your needs, listens to what you are saying and asking and have patience. The agent should have expertise in the different neighborhoods and areas of town you desire and have a working knowledge of the home values there. He/she must be skilled in negotiating an offer for you and have a thorough knowledge of the closing process. They should also be armed with high quality referrals for home inspectors, mortgage lenders, repairmen, and a good title company to insure your investment is soundly protected with accurate deed and lien searches.
Pre-Approval for Loan
3. You haven't been pre-approved for a loan and you want to make an offer? With today's hot market in the Nashville area, houses are selling extremely fast and inventory is very low. Before you begin seriously searching for a home, find a good mortgage lender and get that pre-approval out of the way. Ask your Realtor® for their recommendations who they have worked with and can trust for a smooth loan process. Do consider a local lender who you can actually meet, have coffee with and talk to verses an online application process to an unknown destination.
Do interview at least two lenders before making your decision. Now when the right house comes along, you can quickly place that offer and the seller is more inclined to choose you over another buyer who has not been pre-approved, particularly if you get into a multiple offer situation. The buyer who has not been pre-approval for a loan will not be seriously considered if other bidders are in the race.
Inspection Time
2. You didn't hire a professional home inspector? Some home buyers particularly when buying a new construction either didn't think to bring a home inspector on board or thought it was not necessary. How old are your appliances, HVAC, roof or water heater? Does the home have mold lurking behind the walls or around the foundation under the house? Does the house have settling cracks or do the shower or tub drains back up every 2 weeks? A licensed professional home inspector can find these issues if they exist.
By knowing what you are buying as one of the largest investments of your life is a peace mind. The inspection that uncovers major issues offers you a good reason to walk away from the deal. Even new construction has its dilemmas such as code violations, incorrect wiring, framing not supported adequately in the attic, footers too small or too shallow in depth to support the home, hot water pipe connected to a cold water outlet, a dead electrical outlet or overloaded circuit, the list goes on. And yes, these issues do happen on a frequent basis.
The Professional Real Estate Agent
1. You are not seeking the help of a professional real estate agent? Oh my, what are you going to do when you find the home of your dreams? If you place an offer or want more information on a property but do not have a Realtor® on your side, you have no representation. The seller's agent represents the seller and not you. They can tell you some things about the house that have been disclosed to the public but they cannot guide you with the offer, contingencies you might have or need, nor assist you through the complicated closing process. You are on your own. Do you really want that risk and stress? I think not.
These are some of the major issues I see both first time home buyers and repeat buyers, go through. Most buyers will miss one or two of the above points, and hopefully, this guide will make your next dream home buying process fun and successful. There is great satisfaction for a Realtor® to see a very excited and happy family receiving the keys to their new home. What is even more fun is watching the children pick out their rooms. Have fun shopping and buying your next home.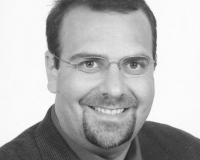 Author:
Jeremy Flax
Phone:
615-582-0909
Dated:
February 4th 2015
Views:
913
About Jeremy: ...