9 Tips To Save Big On Home Staging

Repeat after me: It's not your home
When you list your house for sale, it goes from being your home to being a product. If you were selling your car, you would toss out the fast-food wrappers, wash it, wax it and vacuum it. And you'd get a lot more buyer interest — and money — than if you didn't take those steps.The same is true when you are selling your home. You want to present it as a beautiful, desirable product. And you want it to stand out from all the other homes on the market.
"With short sales, bank-owned properties and the traditional sellers — all of these entities are in fierce competition to get the house sold," says Barb Schwartz, founder and chairwoman of the International Association of Home Staging Professionals. "We are now seeing even some short sales and bank-owned properties being staged."
That brings us to our tips to save on staging:
1. Consider hiring a professional. Do a little math and make a few calls to see what it would cost to hire someone to handle the staging for you. Professional stagers have an arsenal of furnishings at the ready and can hammer out a neutral, professional design much quicker than you can. If you're determined to do the work yourself, see about getting a consultation from a professional stager.
2. You don't need to stage the whole house. Whether you hire a pro or decide to go the DIY route, you don't need to stage every single room. Stage the main living areas — living room, dining room, kitchen — and at least one bedroom, preferably the master. You should also stage any room that has a confusing purpose to show how it can be used. So if there's an awkwardly sized bedroom, stage it to show that it will fit a bed and dresser comfortably, for instance.
3. Clean and get rid of clutter and depersonalize. Staging is about making your home look nice, but remember that buyers have other senses and that a bad smell can be a deal-breaker. Nothing smells better than clean.
4. Be resourceful when hunting for furnishings. If you have friends and family with updated or neutral furniture, see if you can borrow a few pieces to stage your home. If you need to stage a room as a bedroom but you don't have a bed, get an inflatable air mattress that rises off the floor to regular bed height. Once you get the linens on, it will look just like a regular bed, and you can use it for guests in your new home.

5. Show off hardwood floors. If you have hardwood floors in good shape that are covered by wall-to-wall carpeting, remove the carpet and clean the floor. Hardwood floors are a huge selling point these days.


6. Remove heavy window treatments. Most buyers are looking for homes with lots of natural light and lighter, less formal window panels give any room a lighter, airier feel.


7. Freshen the walls. Paint is always the least expensive way to make a major change to a home. Cleaning the wall may be enough to make it look freshly painted.


8. Remember the rule of three. A lot of professional stagers say the golden rule is three items per surface, whether it's a wall, tabletop or mantel. Quantity is usually when people get a little too crazy. The rule of three applies to small rooms, as well, while larger rooms may get six pieces — four chairs, a table and a lamp in a dining room, for example.

9. Do your research. If you're not sure what a staged home should look like, spend a half-day going to open houses to see what works and what doesn't. Take notes.

HAPPY STAGING!





Parts of article from Leah Culler, MSN Real Estate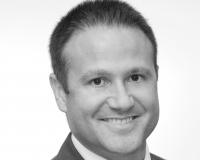 Author:
Joe Petno Team
Phone:
615-566-4663
Dated:
April 19th 2014
Views:
21,895
About Joe: ...