A REAL ESTATE AGENTS TEAM IS SO IMPORTANT
Having a strong team as a real estate agent is as important as having every link on a chain welded properly.
One of the key elements to being a good real estate agent is having a strong team behind you. By team I mean, an educated and well informed Broker, great lenders who are educated and up to date on not only the most current rates, but also the most current lending programs, an experienced home inspector that knows what to look for, an exterminating company and a great closing company.
There are so many links involved in purchasing a house. For our buyers, we have to be sure they can financially purchase, when we send them to a lender, whether it be their lender or one of our lenders- we have to trust that the lender is going to give them the best deal, one that will fit the clients needs, but not one that will cost them a small fortune to finance.
After we sign the contract on the home the buyer wants, our job as the real estate agent kicks into high gear. We have to set up the home inspection and make sure the inspector is good at what they do. The last thing we want to happen is to have an inexperienced inspector miss something that will cost our client money after they move in. We also have to set up a termite inspection and trust that the company we use actually goes out and looks at the house instead of just issuing a Termite Letter.
The final part of the team is our closing company; they actually get involved when we send them the binding contract before inspections start. They work on the file until it closes. They are a very important link in the entire chain because they make sure there are no outstanding liens on the property, figure all of the closing cost including taxes, title insurance, etc. and give the final figures on the amount of money a buyer must bring to the closing table on the day of closing. If they miss one item it will break the chain.
Through all of this the agents Broker is there to answer any questions that might arise from unusual deals, or just to give the agent advise on how to handle certain things on any deal.
These are just a few of the reasons why Real Estate Agents must have a strong team behind them; one that they can trust to do the job in the best interest of the client and the agent, because if one link of the chain is broken, the deal falls flat!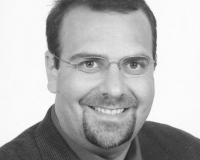 Author:
Jeremy Flax
Phone:
615-582-0909
Dated:
October 1st 2012
Views:
2,412
About Jeremy: ...