Agent Buyer Relationships
I recently came across an article that I found to be very relevant to todays market of potential clients. I decided to share a portion to help educate and inform the masses on how the whole buying process works when it comes to REALTOR - Client Relationship!
The information provided is not intended to offend anyone, and it is my sincere hope that it helps you understand what to expect and require from the agent you are working with.
I have an analogy I use to explain this relationship: You work for 40hrs. and give it all you have to provide the skills and services you were hired for to earn your compensation, at the end of the process you are told your "paycheck" was given to someone else due to a prior relationship. No they weren't available to show you homes or answer your questions. No, they didn't go the extra mile to find that home that wasn't on the market until you knocked on doors to find it. No they didn't work after 6pm on weekdays and never before 8am during the week.
I am that agent that answers your calls, works 7 day work weeks, will research until the home you desire is found, and stick with you throughout the entire process! So remember when the following statements apply to you, there are agents, working full time to partner with you! I service Rutherford, Davidson, Wilson, Williamson, Maury, Marshall, Sumner and Robertson, counties.
Real Estate Life Agent Life 5 Things Real Estate Agents Hate Hearing From Prospects and Client by Ryan Stewman

#1 "I didn't want to bother my agent."
It's Saturday morning and the phone rings. You pick it up and there's someone on the line that wants to look at one of your listings. You go through the normal song and dance to get their information. When you ask, "Do you have an agent you're currently working with?", they say "Yes but they're busy, I don't want to bother them."
As crazy as it sounds, this happens a lot. It's like consumers want you to work for free, so they can pay their sister-in-law (who just got her license 2 weeks ago, mind you) a commission to stop bothering them.
PSA to the public: It's your right to 'bother' your agent. That's exactly what you hired him/her for. And if he/she actually considers you a bother, you've hired the wrong one.
#2 "Yes I'm already working with someone, but…"
What's even worse is when they try and convince you that you should still show them the house after they tell you they have an agent. They say clever phrases like, "If you show it to me, I might buy it!" Really? Tell me more….
Agents with the REALTOR® designation abide by a strict code of ethics, and there's a fine line between stepping on another REALTOR'S® toes and violating the code. Many consumers have no idea how all of this works, but you can count on them to always dangle the proverbial, "I might buy it" carrot in front of you.
PSA to the public: Your enthusiasm is appreciated, but if you're working with an agent, allow him/her to initiate contact for your showings.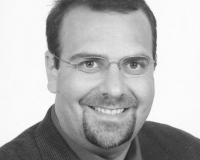 Author:
Jeremy Flax
Phone:
615-582-0909
Dated:
April 21st 2015
Views:
1,774
About Jeremy: ...