Home Sales are UP Inventory is DOWN
I know you are rolling your eyes right now but your reading this right!
In many middle TN areas people are out there buying and there are fewer houses going on the market. Anotich is one of the areas with the largest drop in homes on the market being down 15%. La Vergne is down 9% Franklin is down 7% and Murfreesboro is down 1%. There are a few areas that are up on houses on the market. Smyrna is up 2% and Brentwood is up 7%.
In these same areas sale of houses are up! Antioch is up in sales by 29%, and La Vergne is up 35%. In Franklin sales are up 11% and Brentwood they are up 18%. Murfreesboro had an increase of 16% but the LARGEST increase in sales of these is Smyrna! Smyrna is up 44% in home sales, almost double of the sales from last year. Currently the buyer to seller ratio is getting smaller. Prices will begin to go up.
Now, for those who black out when they see % signs.
For the home buyer's out there. There are fewer houses on the market to chose from. Many houses that are still on the market are houses that have either been over priced or are over priced for the condition the houses are in. The good houses (good condition good price) are going FAST. So when you see a house that you like don't wait to go look at it. IF YOU LIKE IT, 10 OTHER PEOPLE DO TOO! Don't wait or you'll miss the best deals on the market.
For the Home owner's thinking about selling. Now is the time to do so. There is less compition out there and if your home is in Good to Great condition and you price it right for the market. You will have the best chance to sell. Then you could turn around and buy one of these great deals on the market.
Home buyer's call me and I will find a GREAT home for you.
Home seller's call me and I will do a market analsis for your home and tell you what I do to sell homes in today's market.
The good homes are going fast. Call Today!
Scotty Hunt - 615-260-5706
Exit Realty of the South - 615-220-0700
The stats for this blog where found by doing a search on the local MLS. Comparing the homes that were listed, and the homes that were sold between January 1st to May 31st 2011 and January 1st to May 31st 2012.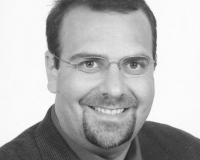 Author:
Jeremy Flax
Phone:
615-582-0909
Dated:
June 21st 2012
Views:
3,965
About Jeremy: ...