Six Steps To Buying A Home
Did you notice I didn't put 6 EASY steps to buying a home?
The process of buying future memories and one of the biggest investments for most people is far from easy but if you follow these steps it will make the process much less stressful.
Step 1. Hire a Full-Time REALTOR® as a buyer's agent.
Yes, that is my profession. So I'm a little biased but it is the first thing you should do. A good full-time REALTOR® will walk you through the process from start to finish. Show you anything on the market by any real estate company, for sale by owner, or new construction. They can find out the rest of the story on houses that you are interested in. They have resources such as mortgage lenders, home inspectors, title companies, contractors, and cleaners that they use on a regular basis. One of the biggest reasons to hire a REATOR® as a buyer's agent is your have some representing YOU and in most cases. The buyer DOES NOT PAY the agents commission. The seller pays for the agent to work for you. Listing agents work for the seller. Have a Buyer's agent that works for you!
Step 2. Get approved for a home loan with a mortgage lender.
A good mortgage lender will not take long to let you know if you are approved for a home loan or not. If not, your mortgage lender should have the resources to get you assistance to work on getting you approved in time. If approved, this is very important information for you and your REALTOR®. It means you have a very good chance to buy NOW. It will tell you the correct price range you should be looking in. What your monthly payment will be. Most important that when you write and offer on a house. You have something to back it up.
Step 3. Get out and look at houses.
A picture may say a thousand words but are they telling the whole truth? The pictures are there to show you some of the house. You need to get the rest of the story. If you find a house that may fit what you are looking for. Call your agent, have them do some research for you on it, and go take a look at the house. You do not know the full potential of a house has until you see it. While you are looking at houses keep in mind. If you keep comparing all the other houses to just one house then it is the ONE.
Step 4. Preparing a contract for the ONE.
Your REALTOR® will help you out with this. Sit down with your buyer's agent and look at the research. The research should include the comparables in the area to the house you want. Decide what you want in the contract such as appliances, closing date, title company, inspection period, home warranty, How much earnest money to pay, seller paid closing costs and purchase price. If you don't know what some of these are, ask your buyer's agent.
Step 5. Contract submission and negotiations.
After writing the contract and all the ''t"s have been crossed and ''i"s have been dotted. The agent will send it to the listing agent. The listing agent then talks it over with the seller. The seller has the option to Accept, Decline, or Counter the contract. This may take time for the seller to make a decision. If the seller counters, talk it over with your buyer's agent and then you can Accept, Decline, or Counter. Your buyer's agent is there to represent you. Let them help you in negotiations.
Step 6. Accepted contract to after closing.
After the contract is accepted the real work begins. Many parties now get involved in this process. The buyer's agent coordinates the mortgage lender with your title company, makes sure appraisal gets done, help you with the termite and other inspections plus any negotiations during that period. You may need to get more information to your mortgage lender. Please do so quickly. Have your buyer's agent get an inspection for repairs if any were done. Go with your buyer's agent and do a final walk through before closing. Your buyer's agent should be at the closing. If anything goes wrong and many things can, it happens every day, they should be there to get them fixed. After the closing you get the keys to your new home. Tell everyone about ME, I mean your AMAZING buyer's agent.
Here are the 6 steps to buying a HOME. Now contact me and I will help you through these steps and get you into your new home. I service, Nashville, Brentwood, Franklin, Smyrna, Murfreesboro, Mount Juliet, La Vergne, Antioch, and most other areas in Middle TN.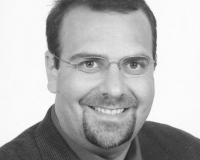 Author:
Jeremy Flax
Phone:
615-582-0909
Dated:
July 26th 2012
Views:
4,564
About Jeremy: ...