We all love good news read and smile
The following is a market recap from one of my favorite Mortgage folks, Karren Welborn with New Penn Financial.
Article gets a little thick, but you can handle it.
We're at a point in the housing recovery where few people doubt we are actually in the midst of a recovery. Since the beginning of the year, we've been reporting news and data that have generally trended more positively and more optimistically.
Home builders are trending as positively and as optimistically as anyone in the housing sector these days. The NAHB/Wells Fargo sentiment index surged in May to hit a new recovery high of 29. The improved outlook is driven by strengthening consumer sales and buyer traffic, which, in turn, has lead to more housing construction. Housing starts rebounded 2.6 percent in April to 717,000 annualized units, considerably higher than the analysts' consensus forecast for 690,000 units.
While starts are up, foreclosures are down. In fact, foreclosure filings have fallen to their lowest level since July 2007. The five-year low is a product of a death of foreclosure activity in once very active states: Year-over-year foreclosure filings dropped 67 percent in Nevada, 44 percent in Arizona, and 30 percent in California. So much for the surge in distressed properties that was anticipated to swamp the market once the robo-signing imbroglio was put to rest.
Pricing trends also point to a sustained long-term recovery. The national median list price for homes rose by 0.7 percent in April from March to its highest level in nearly a year.
That said, we're always quick to note that all housing markets are local. When we look at local markets we find that asking prices are up 25 percent in the formerly hard-hit market of Phoenix and 15 percent in the less-hard-hit market of Miami year-over-year.
Look for median asking prices to continue their push higher. Valuation firm Pro Teck reports housing inventory is running at a 6.3-months supply nationally, the lowest level in six years. Falling inventory coupled with rising demand points to one thing – a sustained upward trend in home prices.
The news gets even better when we factor in Fitch Ratings expectations for increased demand for private-label mortgage bond issuance; that is, mortgage bonds not issued by one of the government-sponsored entities (GSEs) – Freddie Mac, Fannie Mae, and Ginnie Mae. The once flourishing private-label market reached $6 trillion in trading activity in 2007. The market is far below that level today, but transactions so far this year have already eclipsed the total for 2011. Fitch sees volume expanding further over the ensuing months.
Mortgage lending might be the last hurdle to clear in the housing recovery. More security issuance in the private market means less reliance on the GSEs. That means a more vibrant, diversified lending environment and an environment more amenable to meeting more borrowers needs.
YEAH you made it, now let me translate- Now is a golden time to buy, the markets are showing more and more signs of recovery, so get out there and buy a home when the buying is still HOT.
Mike Dotson
Father, Husband, Thinker, Writer, and Real Estate Solutioner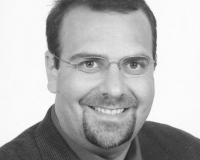 Author:
Jeremy Flax
Phone:
615-582-0909
Dated:
May 23rd 2012
Views:
2,231
About Jeremy: ...